Create your corporate university with Foxize Cloud
Encourage the continuous professional development of your employees with multiple programs and activities, all from a single, easy-to-manage platform.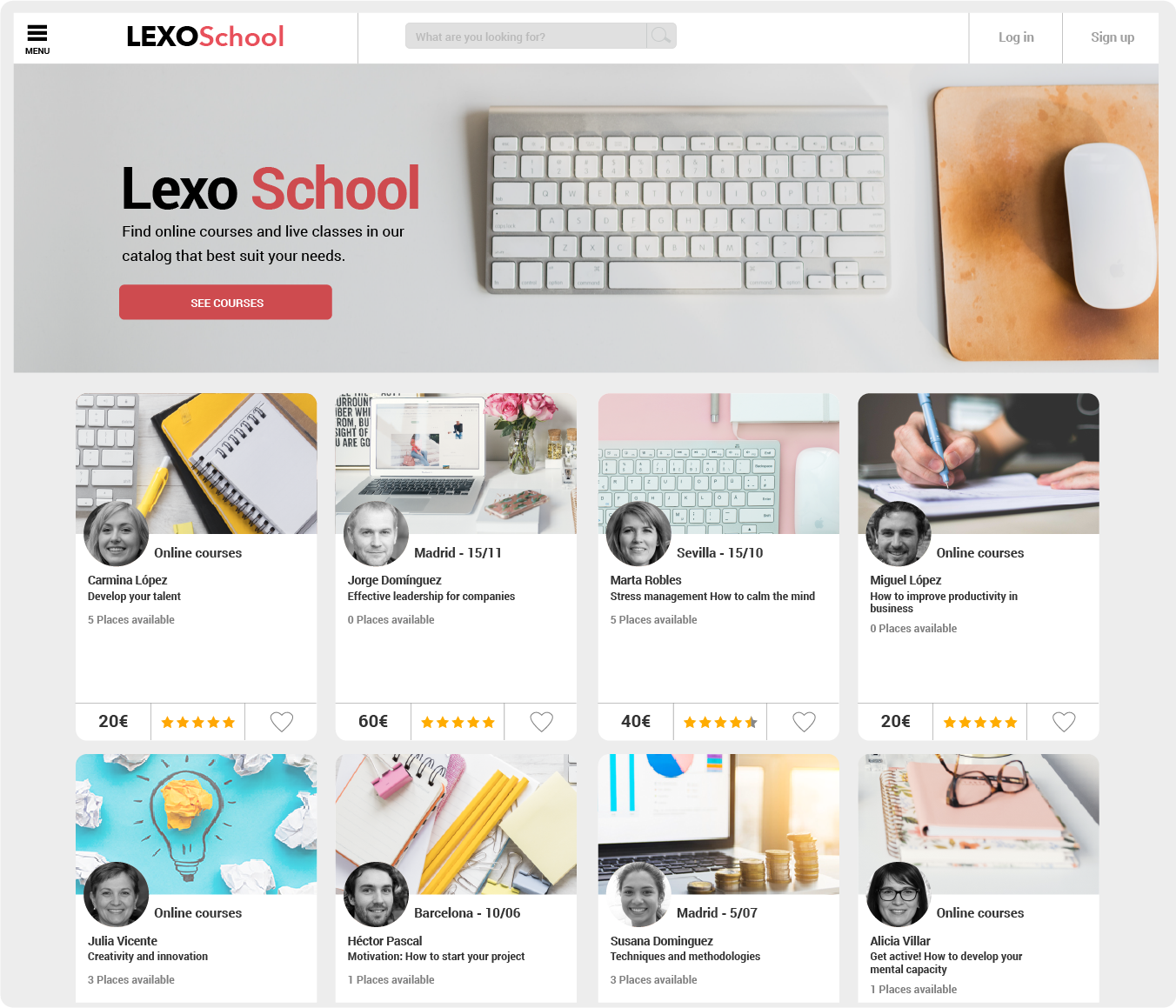 Create long-term training experiences
Segment training according to departments or level of knowledge, and create training itineraries made up of materials in different formats (videos, webinars, tutorials, Scorm).
Engage and create a culture of learning
Generate engagement by using the integrated emailing tool to send targeted communications or mass emails, linking to courses, blog articles or library materials.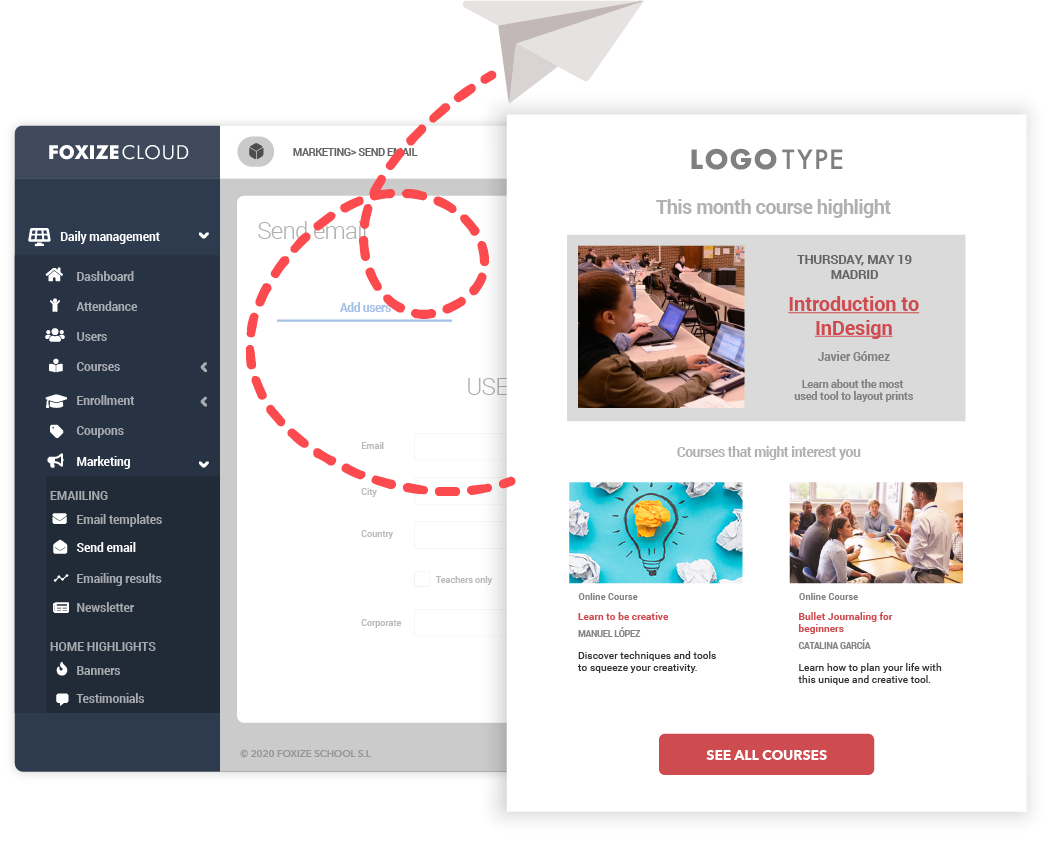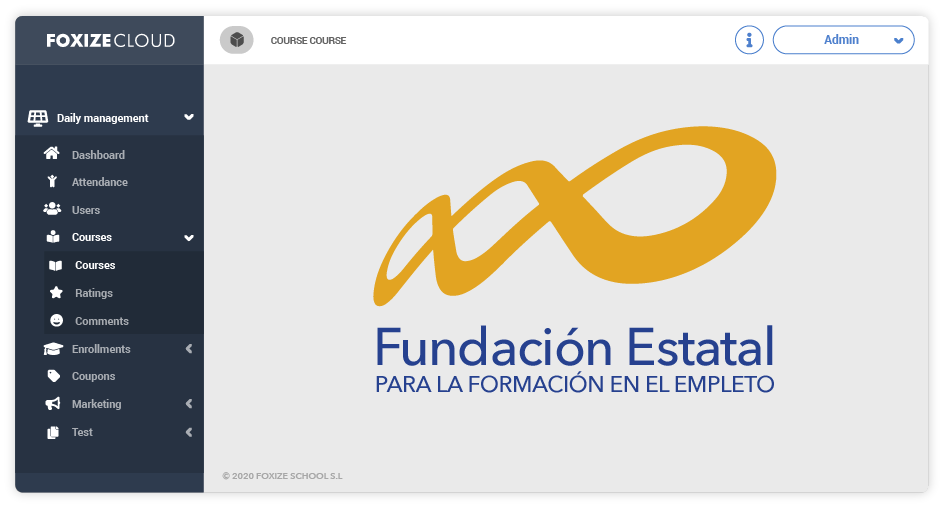 Everything you need to subsidize your training with FUNDAE
Produces interactive training with a diversity of audiovisual content with date and activity traceability. You will be able to download the necessary metrics to generate reports for FUNDAE.
Learning Analytics: data, the best training ally
Access a dashboard with the most important data, metrics, and KPIs of your project to measure the degree of knowledge and evolution of learning.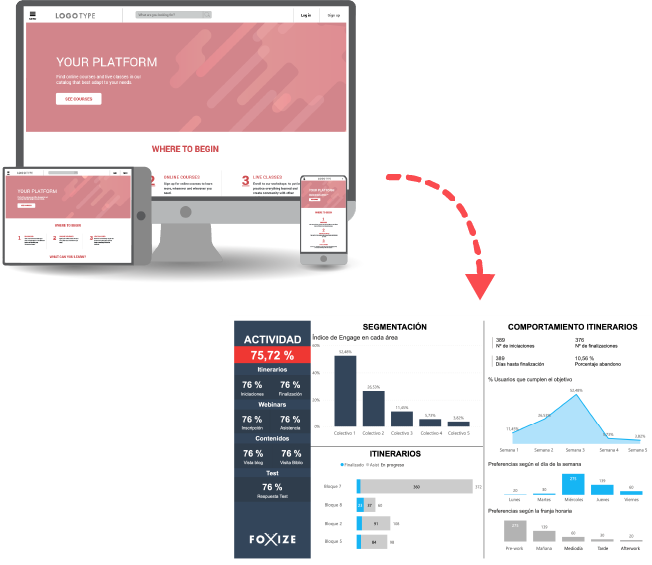 Success story
Orange + School
Corporate university of marketing and sales
---
Orange Spain launches its corporate university to assess the knowledge of its employees on Marketing and Sales, and empower them through content provided by external experts and internal talent.
Leave the management of your project
in our hands
A manager will accompany you throughout the process. Contact now and ask for a demo.