The LMS that shapes your challenges
A platform that allows you to create and manage training quickly and without the need for technical knowledge.
Personalized Experiences

Each student has their own itinerary and does it at their own pace.

Contents

Combine different formats to improve learning.

Personalized

Reflect your brand with logos, messages, images and copys.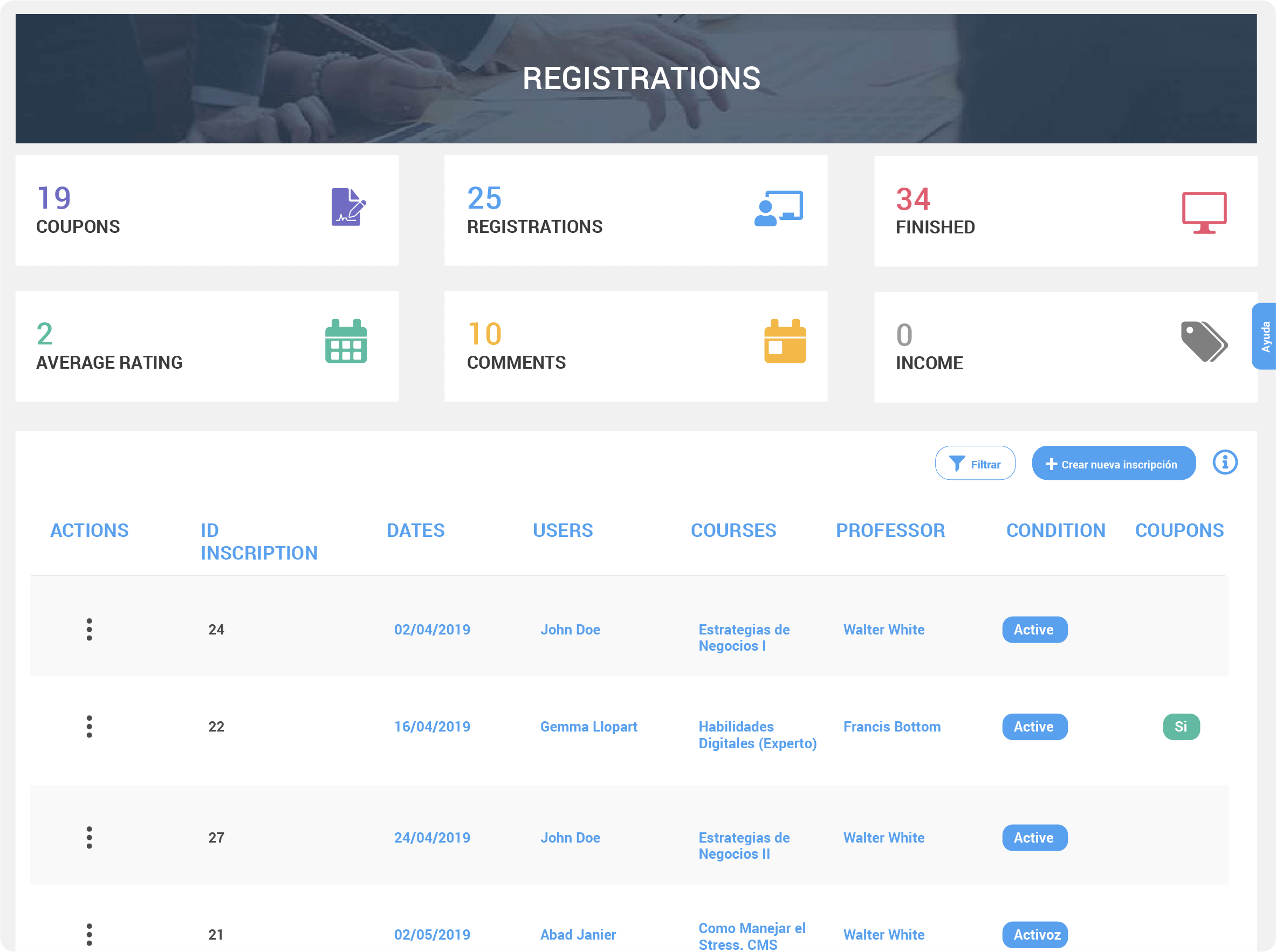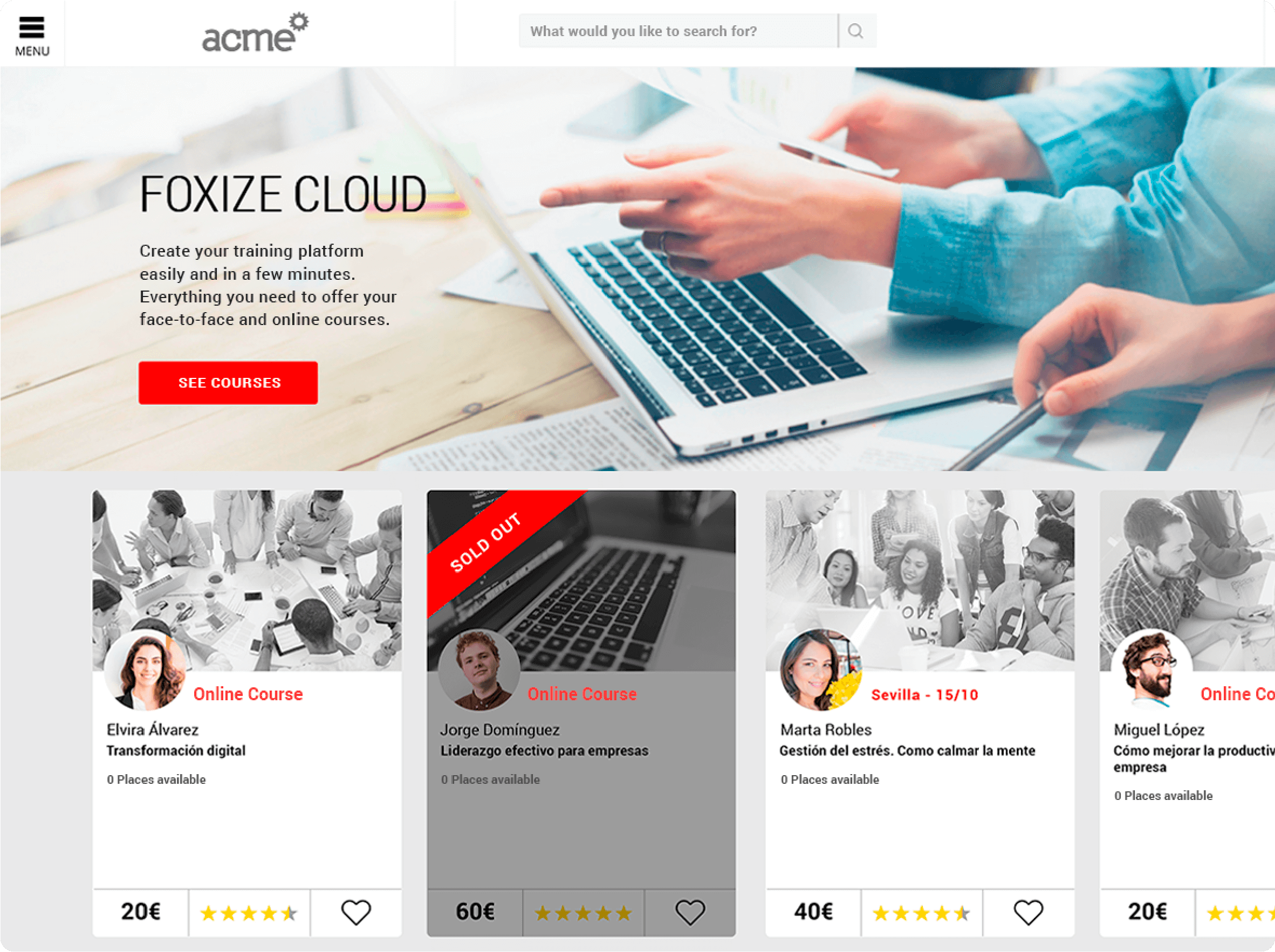 Self-Management 

Easy to manage, even without technical knowledge.

Learning Analytics

Measure and evaluate the activity of your users in real time.

FUNDAE

Download the necessary metrics for the bonus.
Manage your training
with autonomy
For companies that have their own management team and are looking for a tool to get started instantly.
Launch your project
with our support
For companies that want to carry out large customized projects and require our help for development and management.
They have already launched their training
Adapt the platform to your needs
This is what they say about Foxize Cloud
We take advantage of the resources of the Foxize Cloud platform to integrate the tests aimed at potential users. Foxize Cloud is a solution with focus and made with love in BCN.

We really liked that everything is integrated into the same platform and that it allows us flexibility. It was easy to set up and they have a very customer-oriented team, who are proactive in responding to our queries.

The creation of an online training platform has meant an increase in turnover. The feedback so far from his students is very positive. Foxize Cloud is a very specialized platform, and it was one of the main reasons why we chose this LMS platform. What I like the most about Foxize Cloud is the constant help.

Foxize's know-how and the work carried out by its founders in the last decade offered us all the guarantees for our business. We look for the robustness and at the same time flexibility that we have found with Foxize Cloud.

Foxize Cloud has helped us spend little time on the hardest part of a training business. The platform is increasingly intuitive and makes management easier for us. We cannot choose a single functionality that we like the most, it is the whole that we value the most.

Foxize Cloud interested us because of the ease of use, and the speed of the support service. In addition, being a new platform, the potential for future development and new features to be incorporated were visualized. The link with the mailing system to maintain communication with students and contacts that are registered on the platform, and the always effective support when having a query or detail to resolve.
Grow with training,
grow with Foxize Cloud
Create your platform and discover the potential of our LMS tool.